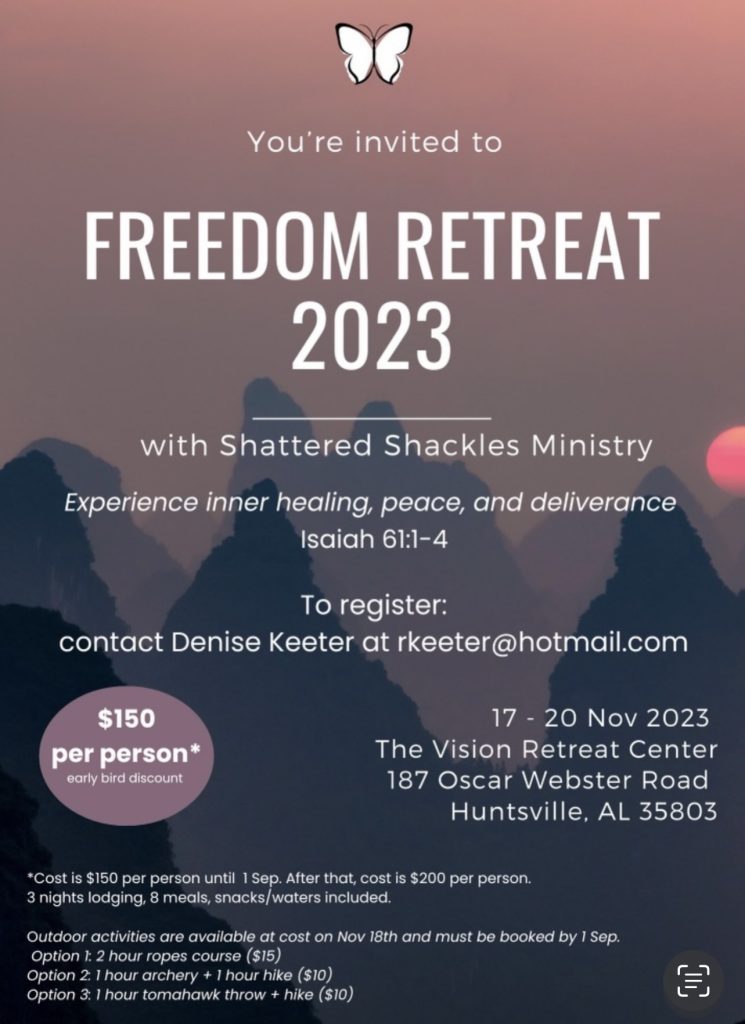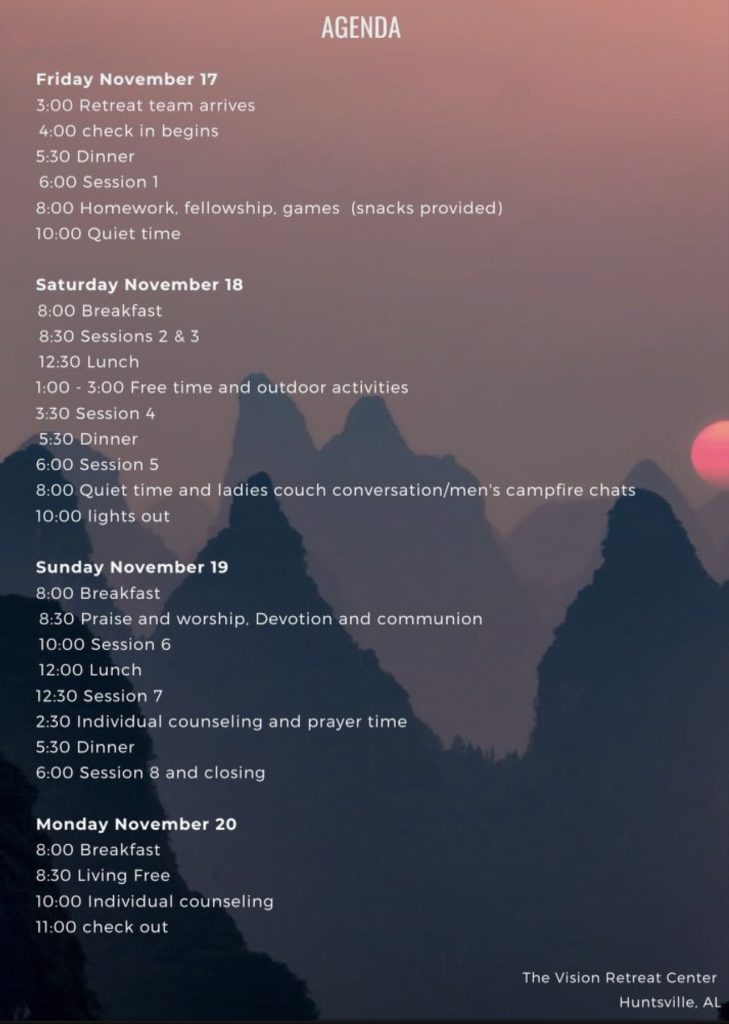 Huntsville Freedom Retreat is coming up Nov. 17-20, 2023. It will be held at the beautiful Vision Retreat Center located in the south of Huntsville (www.visionministry.org).  Please see all of the information below. 
You can register by clicking on the blue link at the bottom of this email. It will take you to a document to fill out & then submit it. The cost is $150 per person before Sept. 1. Afterwards it will cost $200. You can reserve your spot by paying by cash, check (payable to Denise Keeter), Venmo or by Zelle (Robert Keeter 334-389-4870). This time we are also offering activities on Saturday afternoon. Please let us know by Sept. 12 if you will be participating in ONE ACTIVITY, the ropes course, archery, or the tomahawk throw (price ranges from $10-$15). See the Vision's website for more info. This money is due by check in on Friday Nov. 17. 
We can't wait! The retreat is going to be a powerful time of teaching with Shattered Shackles Ministries, worshiping & praying bold prayers. I believe it is the Lords desire for us to trust him to help bring our healing & true freedom & abundant life. 
If you have any questions, please let me know via email, text or phone call. If you are paying by check please make it out to me and send it to…Denise Keeter, 23450 Founders Circle Athens AL 35613. 
Thank you. Please help us get the word out and invite several people!!
God bless you,
Denise Keeter 
334 389 4871
https://forms.gle/TAtMKvKCywtY9ynQ8  (***** Click the link to register!!!!!!)